Summer Camp for Youth With Autism
Sponsored by G&E Therapies
Your donation can help open the door.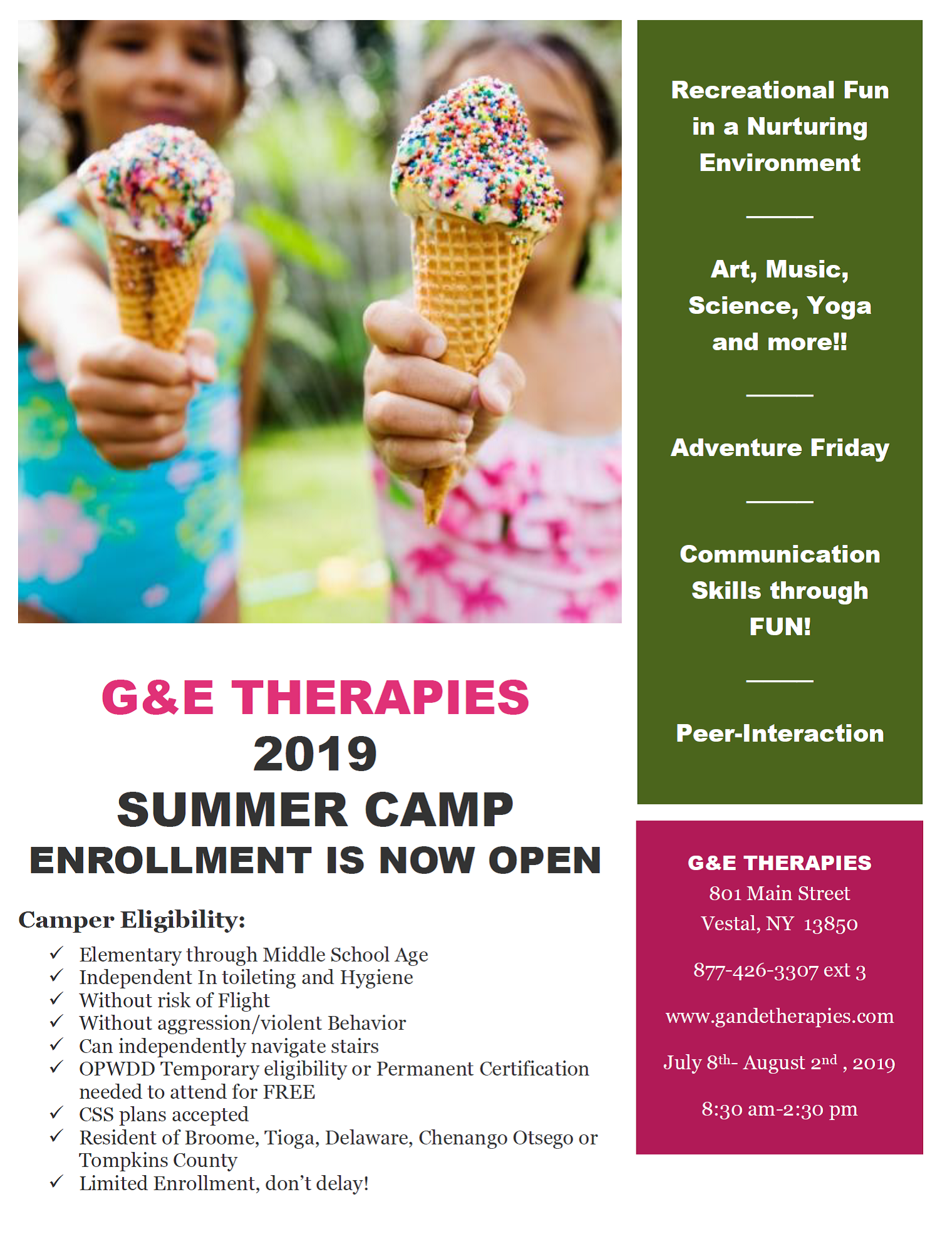 Providing hands-on recreational activities (art, science, music, yoga and more), sensory based activities, socialization, communication and peer interaction.
Summer Camp Dates
4 weeks-July through August, Monday-Friday, 8:30am-2:30pm.
Eligibility Criteria
Children with OPWDD eligibility who live at home with their families and reside in Broome, Tioga, Delaware, Chenango, Otsego or Tompkins County. There are no out of pocket costs for children with OPWDD eligibility.
For children Elementary through Middle School age who are independent in toileting/hygiene, without risk of flight, without aggression/violent behavior, and can independently navigate stairs.
Private pay slots available.
Possible travel expense assistance for outlying counties.
For more information or for application go to https://gandetherapies.com.