Our Teen Scene Goals for 2021
Since March 2020, the Family Resource Network Teen Scene staff have worked hard to make the necessary adjustments to provide Teen Scene in a virtual platform to keep all participants safe. We are grateful that we have been able to stay connected with youth who had the opportunity to experience in-person Teen Scene and meet youth who were experiencing Teen Scene for the first time. Continuing to host Teen Scene virtually gave us the opportunity to explore new themes, topics, and activities to share with the Teen Scene participants.
Throughout 2020, we were able to:
share delicious recipes and provide ingredients in our cook-a-long events
have fun with the whole family with our virtual game nights playing Trivia, BINGO, Uno and more
get creative with our Nailed It! Teen Scene edition event and other art focused events
see our participants in-person, following all COVID-19 regulations to keep everyone safe, at our Apple Picking Event
provide various raffles and prizes in various events
and more!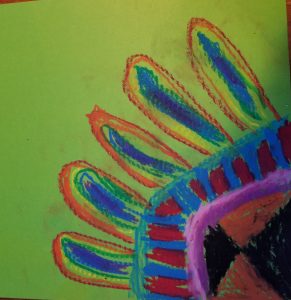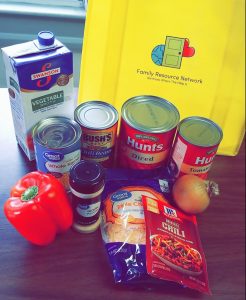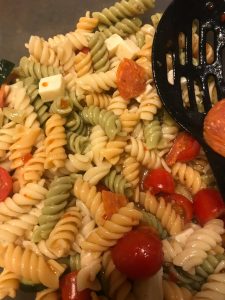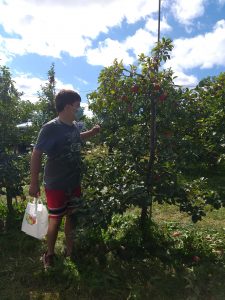 In just the first month of January, we have already gotten off to a busy start with our Family Resource Network 31 Days of Fitness Challenge! We were able to successfully host four separate virtual events focused on our January theme of health and wellness. Youth did not have to be registered in our Fitness Challenge to participate in our virtual Teen Scene events throughout, but could use the event for their daily exercise if they were registered! We were able to adapt two of our favorite events to fit the theme of health and wellness; turning BINGO night into active BINGO night and focusing our cook-a-long on healthy recipes. We also had two events where we had the opportunity to collaborate with guest presenters; virtual YOGA with Kelly from the Oneonta YMCA and Introduction to Taekwondo with Levi .
The Family Resource Network Teen Scene Staff want to continue to offer the best events for the youth who attend. With that goal in mind, we hope to get input from youth who have participated in the past, and youth who are considering participating in the future. We have created a brief interest survey where youth can provide us with information about what days and times work best for them for meetings, what type of topics or activities they are interested in, and if they would consider taking on a leadership role with Teen Scene.
We are excited to hear from youth so we can continue to plan events for 2021!
If you have any questions, regarding Teen Scene, please contact Kristin at 607-432-0001.