Riverside Apartments Project Deserves Community Support
I am writing to express our strong support for the development of the Riverside Apartments project in Oneonta.  As an organization that has been aiding families in a wide range of circumstances for 25 years, we are very excited to see that our long-time community partner, Rehabilitation Support Services, is stepping up to help.  It is no secret that the lack of safe and affordable housing in our area is a problem for all of us and is difficult to overcome.  We are confident that the Riverside Apartments project will be a huge step in the right direction toward addressing that need.
The need for affordable workforce housing in Oneonta is unquestioned.  We work with many individuals and families who are struggling to make ends meet, and the lack of quality, affordable housing hinders the quality of life for the entire community.  We also see the challenges local businesses face in hiring qualified workers when they cannot find affordable housing.
We know that many of the families that we serve have had their lives affected by the substance abuse of a family member.  Opioids and other substances have wreaked havoc in our communities and we applaud RSS for offering a partial solution.  A solution that tells the child of a parent that is working on their recovery that we care about them and are willing to make investments in their well-being. We hope that we can all join to continue to work on the worthy goals of providing support for individuals and families of different abilities, increasing mental wellness, reducing substance abuse, and reducing poverty.
The Riverside Apartments will make a considerable difference in improving these situations.  The location, near public transportation, local businesses and services, is ideal.  It will give individuals easy access to job opportunities and provide businesses with both an expanded access to prospective employees, and additional customers.  Best of all, many children will be raised in housing that is safe and affordable, making it clear that Oneonta and Otsego County value safe, strong and healthy families.  Everyone benefits when we make it a priority to help families thrive.
It is particularly important that this project is being developed by one of our own. Rehabilitation Support Services has been part of Oneonta and Otsego County for more than 30 years, and we are privileged to have worked with them for much of that time.  We know that RSS has our community's best interests in mind, as well as a proven track record of partnership, and of delivering successful programs that improve people's lives.  They are exactly the right organization to lead this vital effort.
We look forward to seeing the Riverside Apartments becoming a reality and to the relief that it will bring to the many families that want to raise families in a safe and affordable Oneonta.  We urge our friends and neighbors to join us in supporting this valuable investment in the families in our community.
Michelle Zuk
Executive Director
Kathleen Wenck
Board President
Mona Noble
Board Vice President
Ruth Modinger
Treasurer
Rhiannon Ham
Co-Secretary
Brooke Noble
Co-Secretary
Amy Schlee-Allen
Jill Doroski
Linda Miller
Caley Sharratt
Family Resource Network, Inc.
Board members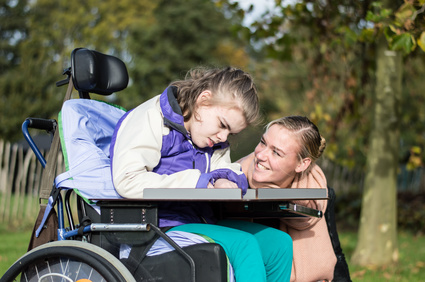 How to Volunteer
Volunteers are Integral to our Success.
As a non-profit organization and meeting the mission with limited resources, FRN is always looking for your help!